Meet Our Doctors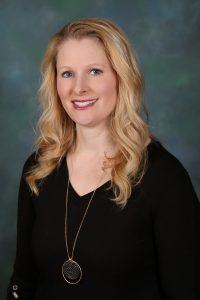 Leslie Spangler, DDS
Dr. Leslie Spangler grew up in Eau Claire and graduated from Memorial High School. She then moved to Madison and completed her undergraduate degree from the University of Wisconsin – Madison in medical microbiology and immunology with highest honors. While pursuing her studies rigorously, she also enjoyed her time as a trumpet player in the Wisconsin Marching Band.
Following graduation, Dr. Spangler moved across the border to Minneapolis to attend dental school at the University of Minnesota. There, she developed a passion and skill in the area of endodontics (root canals), periodontics (gum treatment), and pediatrics. Upon graduating from dental school, she immediately returned home to Wisconsin and the Chippewa Valley.
Today, Dr. Spangler lives in Eau Claire with her husband, Bill; their three young children, Sylvia, Nolan, Charles; and their black Labrador, Stella. When not seeing patients, Dr. Spangler enjoys long distance running, reading, and following Wisconsin Badger sports. She is a member of the American Dental Association, Wisconsin Dental Association, Northwest District Dental Society, Seattle Study Club, and Chippewa Valley Study Club.
Meet Our Team
Our friendly team at Clearwater Dental looks forward to getting to know you and improving your oral health. We excel at meeting our patients' individual needs, and we recognize that every smile is unique. If you would like to meet us in person, please contact our office today to schedule an appointment with one of our dentist in Eau Claire, Wisconsin.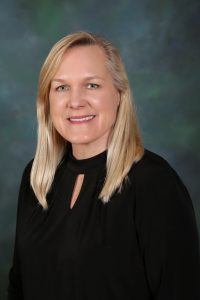 Bobbi – Clinic Manager
I love being part of the Clearwater Dental team. It's truly a joy to work in such a positive atmosphere with amazing doctors and team members. Everyone is focused on delivering the best care and creating healthy smiles for our patients. Even better, they make our patients smile and laugh while they're here! I want our patients to have a wonderful experience and look forward to seeing us again.
My husband, Mark, and I have three children, two grandchildren, and one dog. We love time at our home in the country, morning workouts, camping and boating.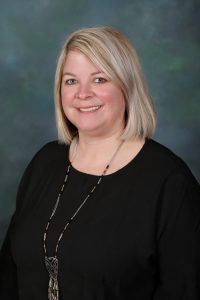 Jackie – Assistant Clinic Manager
Jackie has been with our team for over nine years. She enjoys being part of a smaller practice with such great coworkers, and loves helping our patients throughout their appointments, using her knowledge of insurance to help them understand and utilize their benefits.
Jackie and her husband, Jay, have two sons, Preston and Payton. Outside of the office she enjoys attending sporting events, reading, taking walks and going on vacation somewhere warm.

Sophie- Marketing Coordinator and Receptionist 
Sophie joined our team in May 2020. She graduated from Chippewa Valley Technical College with an Associates Degree in Executive Assistant with a Medical emphasis. Sophie enjoys the great coworkers and easy going environment.  Sophie grew up in Siren, Wisconsin with 2 brothers. She has lived in Eau Claire for the past 5 years. In her free time, she enjoys reading, watching movies, and being outside.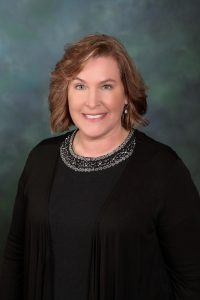 Colette – Dental Hygienist
I enjoy getting to know our new patients and learning about their lives. It's just as enjoyable to care for an established patient who has become a friend. I like helping people I care about succeed in their dental and smile goals. I concentrate on patient education, teaching people why it's important to keep their mouth clean and how to do so. I also perform hygiene cleanings, take photos and X-rays, and administer fluoride rinses.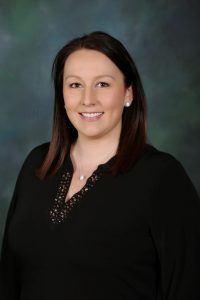 Renee – Dental Hygienist
I have been part of the team for six years! I like building meaningful, lasting relationships with patients, while providing comfortable care. Each patient has his and her own clinical and personal needs. By listening to and talking with them, I'm able to help them learn that they're in good hands while here. While I clean a patient's teeth and provide preventive care, I teach them about oral health. Together, we find the home dental hygiene practices and products that will keep their smile healthy and beautiful.
I'm originally from Sauk City and now live in Fall Creek with my husband and our new son, Casey. We have two Australian Shepherds, Dixie and Monty. I enjoy walking and hiking with the dogs, gardening, and being outdoors.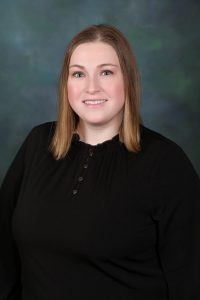 Maggie – Dental Hygienist
I have been with Clearwater Dental for three years, and my patients are the best part of my job! Each one is unique and has a different story. They keep me on my toes and give me new experiences every day! I am a great team player, and fill in wherever I'm needed to help keep our office running smoothly.
I enjoy spending time with my husband, Erik, our daughter, Lela, and our dog, Bedford. I love to ski, snowmobile, and go out on the boat! I've lived in Eau Claire for over 10 years. I love the Chippewa Valley. There's so much to do, and it's beautiful here!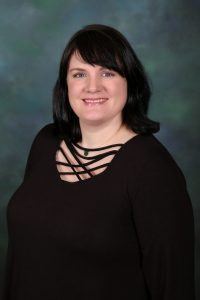 Sarah – Dental Assistant
I enjoy working with our patients, making sure they have a positive experience and leaving with a smile. It's fun to get to know people and build relationships with them. I look forward to their visits and catching up on their lives. I prepare patients to see the doctor, take impressions and create models, prepare and mix materials, and perform laboratory functions. I also offer chairside assistance, making sure the doctors have what they need while making sure our patients are relaxed.
When I'm not working, I love spending time with my family and friends. I enjoy going to see live music and have been fortunate to perform live with some local groups.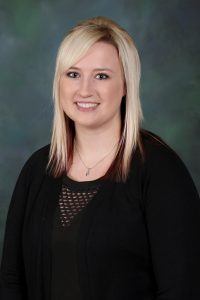 Brianna – Dental Assistant
Brianna joined our team in October 2019. She loves our wonderful patients and her amazing coworkers, and works each day to help our office run as smoothly as possible. Outside of the office Brianna enjoys snowmobiling, 4-wheeling, hunting and going to dirt track races. She as one daughter, McKenna, and one stepson, Kash.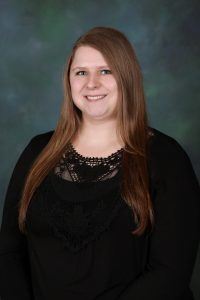 Kristy – Dental Assistant
I graduated from CVTC's Dental Assistant Program, and have been part of the Clearwater Dental team since 2016. I like meeting new patients and catching up with current patients. I love helping them with their teeth and striving to meet their needs. I take X-rays when the patient comes in for their cleaning appointment and get them ready for the hygienist. I also work with the dentists by performing chair-side assistance; I take impressions, trim models, and perform other lab duties.
I love animals and enjoy hanging out with my roommate, Kaiti. I also enjoy biking and love playing with my three golden retrievers, Tobie, Gracie, and Jaxon and my cat, Kassy.